Getting Started
We get asked all the time if we teach micro soldering or have an online course somewhere. Well, we're proud to announce that we've created an online course at Udemy.  My friend, Tom van Maanen, from iRepairLab.nl, developed the first course called iPhone Logic Board Repair: The Basics and we partnered together to create the second course called iPhone Logic Board Repair: Backlight, Touch, and Charge.
The first course covers the basics of iPhone logic board repair, from the basic building blocks of the logic board to the tools and equipment necessary to basic fault finding and troubleshooting.  If you're new to logic board repair and don't know where to get started, then this course is for you.  The book will give you very detailed and specific instructions on how to get started all condensed into a 1-hour lecture.
The second course covers three of the most common repairs: no backlight, touch IC disease, and charging problems.  We go into detail about what causes each of the problems, exact details on how to fix them, and how to tackle secondary problems post repair.  We've spent countless hours repairing these problems on hundreds and hundreds of iPhone and the course details our experience with each of these problems.
The courses come with downloadable PDF files that covers everything in the online course.  You can purchase the two courses from the following links below:
---
Jessa Jones' Practical Board Repair School is probably the best way to learn microsoldering in person.  The class lasts 5 days, costs ~$2,100, and goes through everything from BGA repairs to short detection to iPhone data recovery.  Five days worth of classes should help expedite the learning process by at least 10 fold.
Jessa Jones also has a blog with some pretty good nuggets on iPhone and iPad board level repair.  You can visit her blog here: mendonipadrehab.com.  And her Youtube channel here.
---
Louis Rossmann also offers 1 on 1 Macbook repair classes.  Louis is known for his many repair videos on Youtube.  He may seem like a mad man in some of his videos, but the more and more you watch, the more you start to see that he's really good at what he does.  You can sign up for his training class here: http://www.rossmanngroup.com/logic-board-repair-training-class/

---
CyberDocLLC has some very good videos on board level repair.  He was probably one of the first to document his microsoldering skills on youtube.  You can visit his youtube channel here: https://www.youtube.com/user/CyberDoctorMD
You can also visit her website here: www.cyberdocllc.com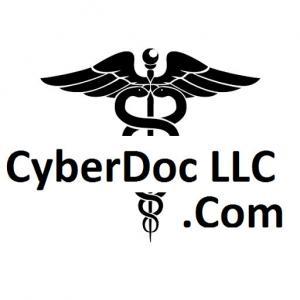 ---
I can't vouch for iTesla Soutions, but there's a website called itesla.solutions created by one of the cyberdocllc guys.  It's a subscription based "forum" for board level repair.  The guy who runs it is a smart fella, but again, it's a subscription based website.

---
Facebook has numerous cell phone repair and microsoldering groups.  The most popular is probably called "Cell Phone Repair shop talk".  You can request to join the group here: https://www.facebook.com/groups/cellphonerepairshoptalk/
There's another smaller group called "Introduction to Micro Soldering, Micro BGA, and Component Level Diagnostics".  This group just started recently due to the influx of new microsoldering folks.  The group mainly consists of discussing microsoldering repairs.  You can request to join the group here: https://www.facebook.com/groups/soldering101/

Youtube has a ton of great microsoldering videos too.  Just do a search: