Microsoldering – iPhone Logic Board Repair – Data Recovery
iPhone die and won't come back to life?  Lose touch functionality on your iPhone 6 Plus?  Is your iPhone 6s backlight very dim?  We can fix that.
Microsoldering.com offers board level repair for all mobile devices, including iPhones and iPads.  Most of our customers are at the end of the line when it comes to fixing their broken device.  They've taken it to the Apple store and Apple wants up to $549 in return for a refurbished phone.  Why pay so much when we can fix it for less?  I mean, the phone usually still works.  Do you really need to spend that much for another phone?  No.
Here is Apple's out of warranty price list as of July 24, 2018: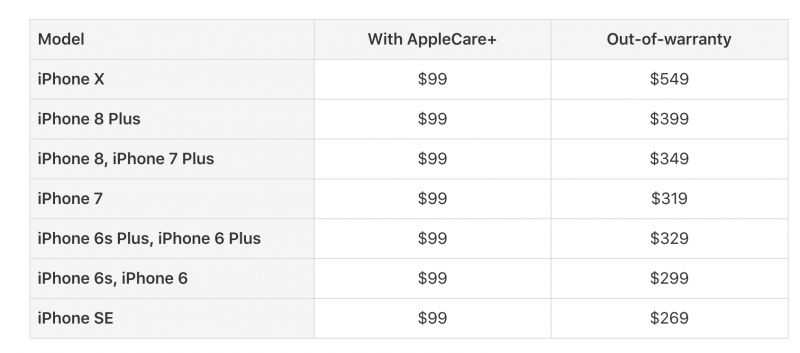 We've fixed thousands of devices for customers.  Our most common repairs are:
iPhone 6 Plus Touch IC Disease
iPhone 7/7+ Audio IC/Loop Disease
iPhone 6S/6S+ No Backlight/Half Backlight
iPhone 7/7+ No Backlight after Screen Repair
iPhone 6 No Backlight
iPhone Water Damage Data Recovery
iPad Mini Digitizer Connector Repair
iPhone 5S/6/6+ No Charge/No Power
iPhone 6S+ No Touch
All of our repairs come at a fraction of the Apple cost along with free return shipping and a 6-month warranty.  We've created hundreds of videos on Youtube to document our work.  Read our reviews on Yelp, Google, and Facebook.  If you're ready to start your repair, then please fill out the quote request form.
Micro Soldering Training